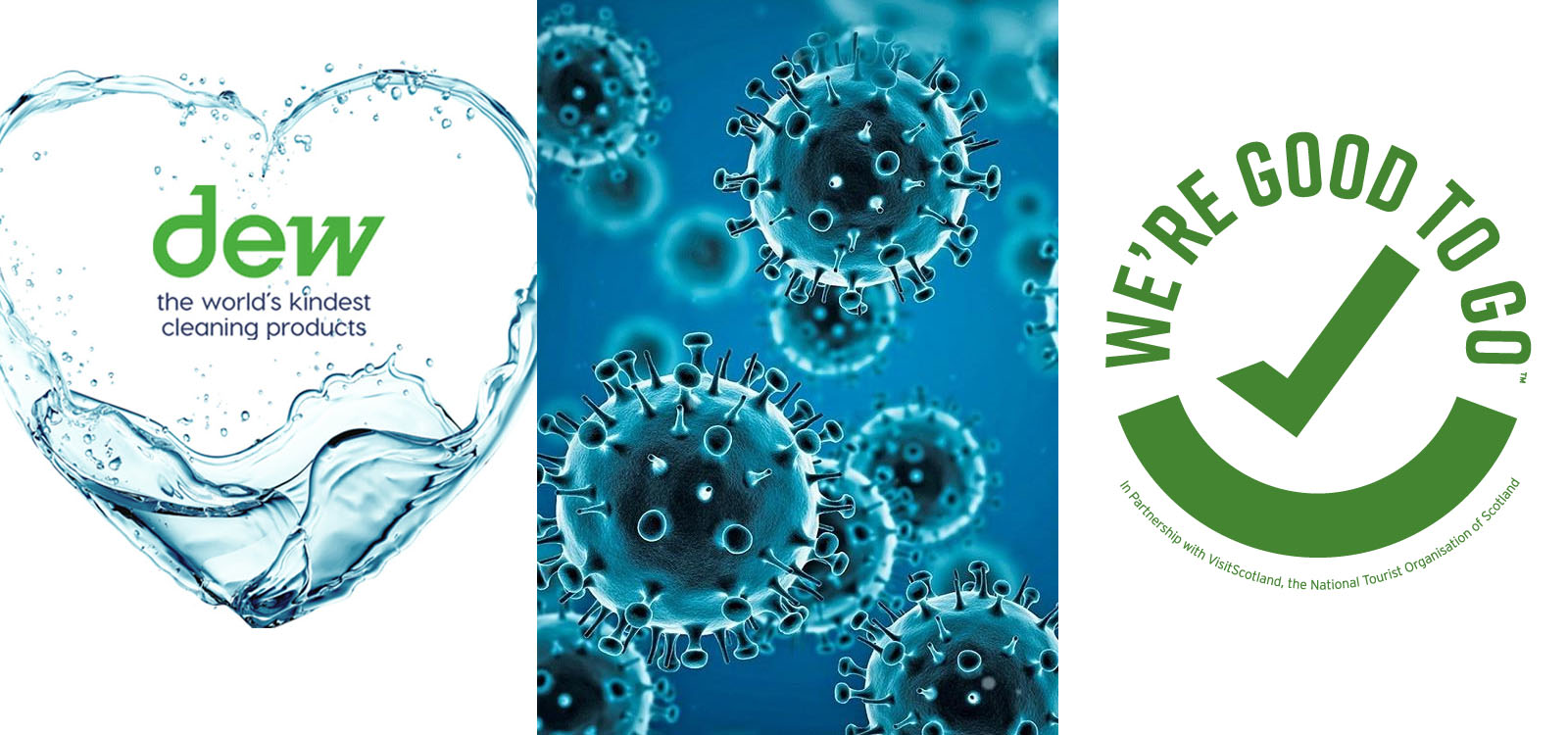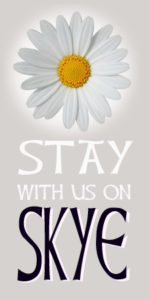 OUR COVID RESPONSE – reassuringly robust yet flexible.
2023 Update. Our Covid policy is significantly relaxed and simply remains here to inform any future occurences. We retain a thorough cleaning regime and sanitising of high touch points etc, and ask to be notified of any occurences of Covid to protect our staff.
Robust yet flexible COVID procedures and Terms and Conditions have been put in place to enable us to welcome you to our island, with peace of mind, that we have done everything reasonably possible to mitigate against the threat of Covid. Especially in a remote island community, it is imperative that we all do everything that we can, to continue to suppress the virus, for the benefit of guests, our community, and family. We ask that you please read the information fully and respect our safety measures. Thank you for your co-operation and we hope that you enjoy a restorative and inspiring visit to our magical island. 
Our TERMS & CONDITIONS have been reviewed to incorporate more flexible cancellation terms with specific regard to Covid.
COVID CLEANING PROTOCOL 
Prior to reopening in 2020 we completed the Visit Scotland 'Good to Go' Scheme and undertook the 'Landlord's Little Helper' Covid cleaning course. In March, ahead of each season, a review of all procedures is undertaken and updates are made, as deemed appropriate, with the current advise available. During this process we compile a detailed risk assessment for all properties which is used to inform which  WHICH COVID 19 CLEANING PROTOCOL will be implemented between guest visits (these are detailed below). 
In 2021 we simplified our cleaning regime to accommodate a back-to-back booking schedule. This worked very successfully, and we anticipate continuing these procedures, following annual RISK ASSESSMENT REVIEW each March. At this time, any booking with less than a 72hr guest gap will be treated as RED clean and foggers will be used on a FOG > CLEAN > FOG protocol. Having discovered and used DEW PRODUCTS 'MIST' effectively through 2021, we are now 100% comfortable completely at ease with fogging as a concept. Certified to EN14476 as required for Covid sanitisation, Dew states it to be 100% compostable, vegan and made from entirely natural products, allaying the concerns  we had about more toxic chemical-based products. Please read the science at the link below. 
PRE-ARRIVAL 
Pre-arrival requirements regarding your fitness to travel are outlined in our T&C's. These are informed by ScotGov advice, and they will be reviewed constantly and updated as is appropriate or required by law. 
Prior to your visit, you will receive a WELCOME PACK OF INFORMATION to help you make the most of your visit. 
CONSTANT REVIEW 
Our protocols and arrangements will be informed by ScotGov advice and will be reviewed constantly. 
COVID RISK ASSESSMENT FOR 2022
HEALTH DECLARATIONS  *PreVisit *PreDeparture
ScotGov INTERNATIONAL TRAVEL