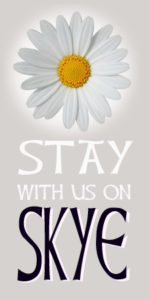 Location and days out, know it like a local and – PLAN maximum fun!
LOCATION
The Red Pinpoint indicates the location of Ascrib & Shiant Cottage Apartments.
GPS Position: 57.29399, -6.25170
Postcode: IV55 8GD.
Midway between Portree & Dunvegan
DAYS OUT
To enable you to plan your days effectively and make good use of your time, we have split the Island, neighbouring Isle of Rassay and Lochalsh (mainland) into suggested days out. We have shared our favourite walks, attractions, restaurants and other Top Tips to simplify your trip planning. Some of these are iconic locations, some of them are 'off the beaten track'. There is so much to do in North and Central Skye you might not venture further, so we have included more information for these spectacular regions.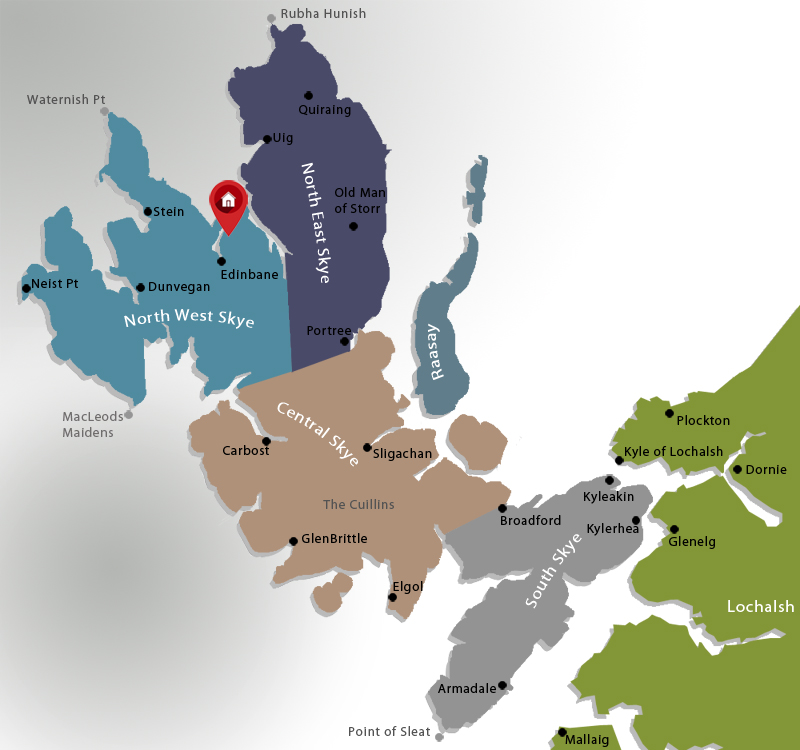 PLANNING DAYS OUT
Using the AA Route Planner,  we have outlined distance and travel times to locations within each regional area, (using Flashadder as the starting point). We hope this helps maximise your opportunities and your enjoyment of your visit with us.
North West Region
Dunvegan:  12 mins, 9.4 miles
Neist Pt:  43 mins, 20.6 miles
North East Region
Portree:  24 mins, 12.9 miles
Old man of Storr: 31 mins, 18.4 miles
Central Region
Sligachan:  30 mins, 21.1 miles
GlenBrittle: 1 hr 1 min, 35.3 miles
Elgol: 1 hr 37 mins,  60.5 miles
South Skye
Broadford:  52 mins, 37.3 miles
Lochalsh
Plockton: 1 hr 21 mins, 52.1 miles
Raasay
Raasay Ferry Terminal at Sconser: 34 mins, 23.9 miles
OUR FAVOURITES in NorthWest Skye
VISITOR ATTRACTIONS
In the Footsteps of Filmstars
EATING OUT
Dunvegan Bakery, Bacon Rolls*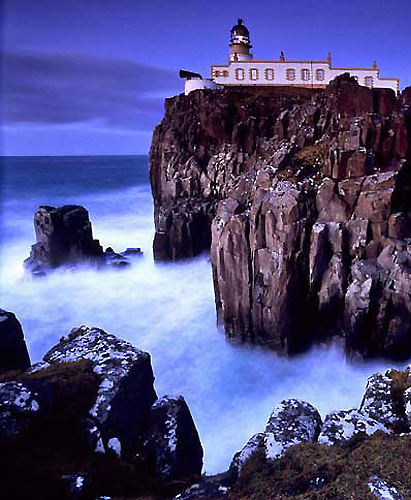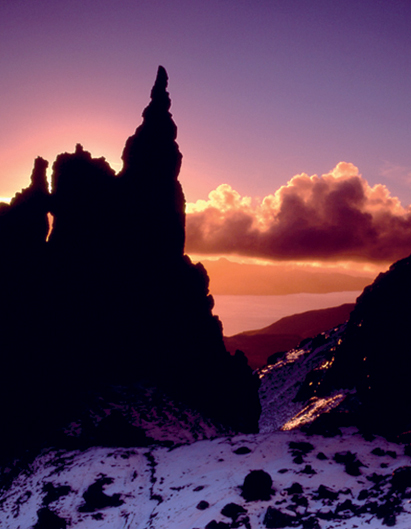 OUR FAVOURITES in NorthEast Skye
VISITOR ATTRACTIONS
Portree Town & Harbour
OTHER
In the Footsteps of Dinosuars
In the Footsteps of Filmstars
SUNRISES
The Cottage
Old Man of Storr, early  in summer!
The Quiraing, early  in summer!
OUR FAVOURITES in Central Skye
SUNSETS
Talisker Beach
Elgol
Cuillin Ridge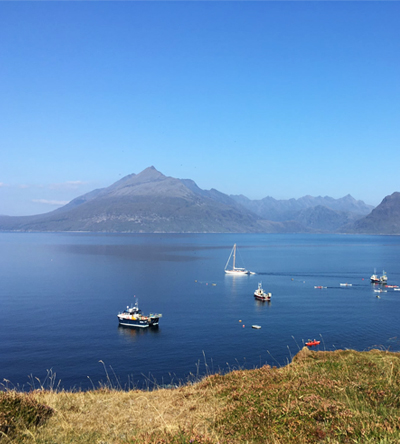 FAVOURITES in South Skye
VISITOR ATTRACTIONS
Follow in the Footsteps of Filmstars
WILDLIFE
WALKS
WORKSHOP GALLERY
BEACHES
EATING OUT
FAVOURITES in Lochalsh
VISITOR ATTRACTIONS
Follow in the Footsteps of Filmstars
WILDLIFE
WALKS
WORKSHOP GALLERY
BEACHES
EATING OUT
FAVOURITES in Raasay
VISITOR ATTRACTIONS
WILDLIFE
–
WALKS
WORKSHOP GALLERY
BEACHES
–
EATING OUT